Wills and Trust Planning
Preparation and Prevention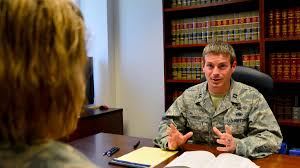 Everyone Should prepare a Disaster Recovery Living Will Package: Do you have a Power of Attorney (POA)?
Estate Planning and the Steps to a Smarter Plan
Estate planning can be regarded as a difficult task. It can also be regarded as unpleasant; pondering on our own eventual demise is usually not a topic that most of us want to think about.
However, it is an important responsibility that we owe to our families and the people and causes that we care about. If broken down to the following steps, you can turn a difficult task into a manageable one:
Step 1: Define your Estate Planning Goals:
What do you want to happen?

How do your assets get distributed? Family, friends, charity, etc.?

Who will handle your estate?

What are your concerns about privacy and family harmony as it relates to your estate?

Do you know if you are affected by estate taxes?
Step 2: Gather and Organize your Financial Data:
Gather your documents.

Determine your net worth.

Review your beneficiary selections.

Determine how you hold title to the property.
Step 3: Analyze & Discuss:
Engage with a professional advisor or estate planner.

Flowchart what your existing estate plan looks like.
Step 4: Develop your Estate Strategies:
What strategies are best for your circumstances?

Build your estate plan.
Step 5: Implement your Estate Plan:
Draft, review, edit, and then sign estate planning documents.

Coordinate title to your properties and beneficiary selections with your plan.