Caregivers Associations
DISCOVER YOUR WHY CAREGIVERS NETWORK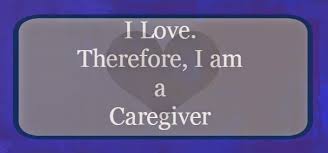 What We Offer
This caregivers leadership program provides a seven-step objective that will help caregivers define their purpose and reveal their personal caregivers leadership qualities and skillsets. The strategic objective is based on discovering the power of the seven words leaders must address:
1. "Why" - a caregiver must have confidence in him/herself and lead without fear in your heart?
2. "What" - a caregiver fails to face will always challenge your strengths and weaknesses?
3. "When" - a caregiver affirms your commitment as a caregiver you will discover your passion to serve.
4. "Where" - a faithful caregiver faith abide courage will prevail and lead in the right direction.
5. "Who" - a caregiver follows Jesus Christ and He will lead you every step of the way.
6 - "How" - a caregiver should be determined by what you present from within and not what drives you eternally.
7 - "Why" - a caregiver will never lead a family member where they have not made provisions to care for them.